Click on a picture to see it larger. Use BACK to get back.
The following are examples of my: Channel Work, Bolas, and Rings.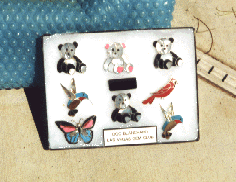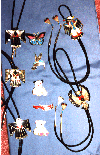 Some of my silversmith work. Since I was in the 5th Air Force, 421st Night Fighter Squadron. I have made many of these for members of the 421st NFS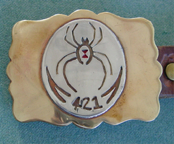 The Black Knight jacket patch. The Black Knight buckle I made.